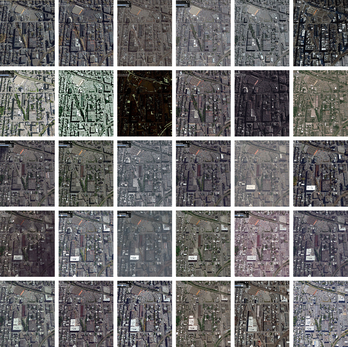 A Performative Response to Sites of Surveillance: The Gorilla Park Project
The key interlocutor for this project is Gorilla Park, an irregular shaped parcel of land located on a disused railway track, in a Montreal neighbourhood called Marconi-Alexandria, currently a rapidly gentrifying quarter of the city. The uneven development in this part of the city is, in part, due to the increasing presence of Big Data and Smart City start-up companies.
The politics of the smart city discourse are deeply entangled with ideas of the 'right to the city,' and brings into question: who is the smart city for? What is a smart city? Current trends towards connectivity and mediated urban environments are generally predicated upon a 'digital agenda,' wherein the privileged position of smart and intelligent technologies is being furthered. In this exposition one of our aims is to problematize urban sites of surveillance through performative and sonic experiments.
Due to the global pandemic, however, we began to collaborate remotely and work with the documentation of our temporary occupation and in-situ exploration of Gorilla Park. As such, this exposition foregrounds an unfolding and iterative approach to artistic research that focuses on performative methods of urban research taking place in contested city sites; foregrounding the experimental use of bespoke sound devices and 360˚ video recordings, to situated methods such as walking, and hacking Google Earth imagery.
OPEN EXPOSITION